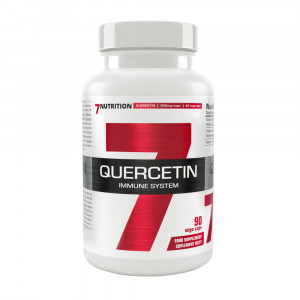 7Nutrition
Quercetin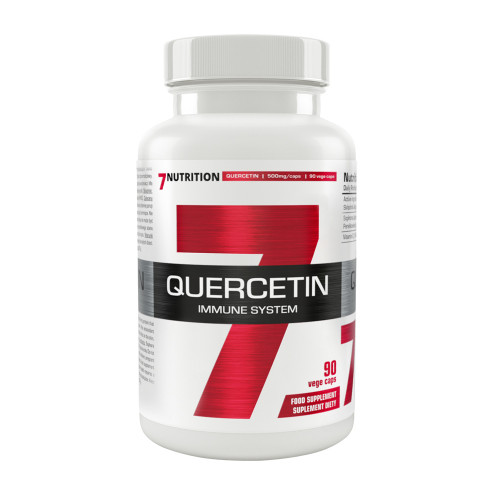 7NUTRITION Quercetin 90 vkapsIf you would like to strengthen...
Zobraziť viac
---
Rate:
0,0 (0 rates)
Category:
Vitamins
---
Package:
90 cps
All in stock
Free shipping over 100 EUR
We ship within 24 hours
Gift for each order
Price list
Package
Stock
Expiration
Your price
Buy
90 cps
7 pcs
30.5.2023
11,90 EUR

19,90 EUR

11,90 EUR

19,90 EUR
7NUTRITION Quercetin 90 vkaps
If you would like to strengthen your immunity and comprehensively support your body with natural extracts. This dietary supplement from 7NUTRITION may be a good choice due to its high content of active substances derived from plant extracts. The composition of the product includes the Japanese Pear, a plant characterised by a high content of vitamins, minerals and rutin responsible for the cardiovascular system. Acerola Fruit Extract is a rich source of vitamin C, minerals and B vitamins. Rosehip extract contains bioflavonoids and carotenoids, active substances originating from plants. The product contributes to the elimination of harmful free radicals, can strengthen the immune system, and supports collagen production.
What effect does 7NUTRITION Quercetin have?
Contains natural sources of vitamin C
Rich in active ingredients from plants
Contributes to the strengthening of immunity
Has a beneficial effect on the circulatory system
Helps the body fight free radicals
Ingredients: Sophora Japonica (Japanese pearlwort), acerola fruit extract (25% vitamin C content), rosehip extract (70% vitamin C content), cellulose capsule (HPMC).
How to use
Take 1 capsule 1 - 3 x daily with plenty of water on an empty stomach.

Related products
© 2023 MonsterKing, All rights reserved